14 July 2023
Ireland-International-Player-As-Brand-Ambassador
Ireland International Player - As Brand Ambassador
We are delighted to be a part of the Cork Credit Union groups who have recently teamed up with Irish International Denise O'Sullivan ahead of the World Cup.
Denise O'Sullivan  - Cork Credit Unions
Renowned Irish International football player Denise O'Sullivan, as the Cork Credit Unions brand ambassador in the lead-up to the highly anticipated Women's World Cup in Australia and New Zealand.
Denise O'Sullivan's remarkable career with over a hundred caps, has earned her the opportunity to represent Ireland on the global stage at the upcoming Women's World Cup. Her dedication and passion for uplifting local communities perfectly align with the values embraced by Credit Unions and their members.
Denise O'Sullivan had this to say "I'm incredibly honoured to represent Ireland in the upcoming World Cup. Coming from a place where community always comes first, I take great pride in my roots. That's why I am absolutely thrilled to partner with Cork Credit Unions as a brand ambassador, I have saved with the Credit Union since my Communion and believe they are great for our communities. With Cork Credit Unions, we make a winning team, dedicated to supporting and empowering our local communities."
As Denise O'Sullivan takes on the world's football stage, she recognises and celebrates her exceptional talent, unwavering dedication, and remarkable achievements. Her representation of Ireland at the Women's World Cup exemplifies her commitment to excellence.
Jesse Cronin, spokesperson for Cork Credit Unions stated "We are delighted to have Denise O'Sullivan as our brand ambassador for Cork Credit Unions. Her remarkable achievements as an Irish International football player, representing our nation at the upcoming World Cup, exemplify her exceptional talent and dedication.
Denise's commitment to her roots and the importance she places on community align perfectly with our values. Together, we form an unbeatable team, working hand in hand to empower and support our local communities. We are truly proud to have Denise representing Cork Credit Unions. We wish her and the Irish the best of luck down under!"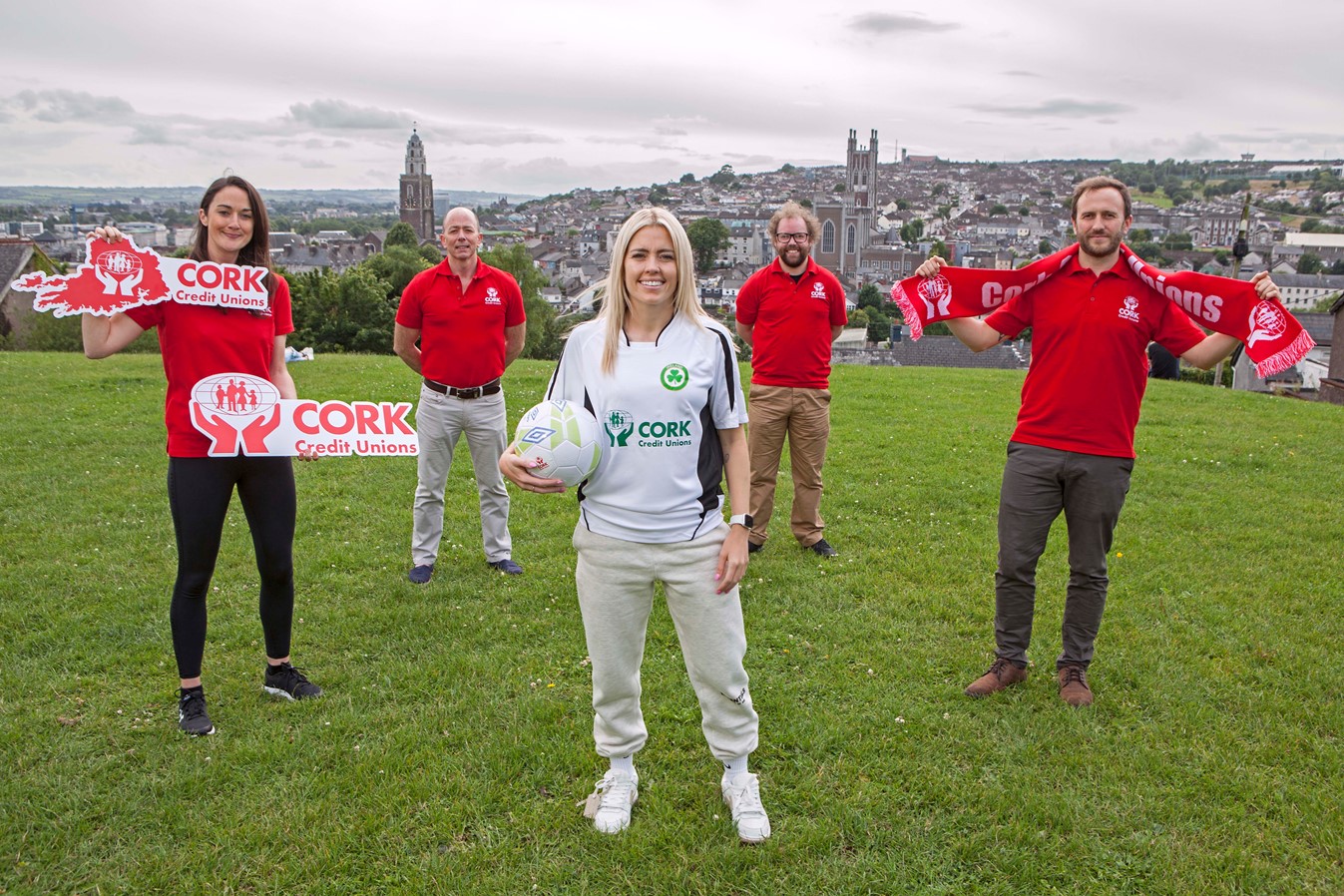 Back to News