11 July 2023
Thinking of buying an electric or plug-in hybrid car
Thinking of an electric car or plug in hybrid?
Our competitive loan rates for used and new electric cars and the grants available from the SEAI are making it more affordable to drive electric.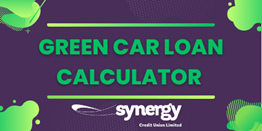 Benefits of an Electric or Plug in Hybrid Car.
74% reduction in transport costs compared to a comparable new diesel engine car (source: https://www.seai.ie/grants/electric-vehicle-grants ) 
Up to €5,000 for new cars and there is also a €600 for a charger unit from the SEAI
Annual road tax of €120
50% discount on fully electric and 25% discount on plug-in hybrids
What are the next steps if I want to go greener with an Electric or Hybrid Plug -In car?
Decide what make or model you want to purchase
Make sure to check out the grant eligible electric cars before you finalise your decision. See the SEAI website here for details.
Decide if you want to avail of a new car or a used car
See our Green Car Loan Calculator HERE to see how much you can afford each month or week and then apply ONLINE for a very fast local decision.
  Use the grant system if you are purchasing a new electric car.   
Once you have purchased, your car dealer will deduct the available grant from the final price.
* Lending criteria, terms and conditions apply. Rates and loan terms are correct as of 11 July 2023 and are subject to change.  Minimum loan term is 1 month, and maximum term is 5 years for Electric Car loans. On a €20,000 loan over 5 years, at a variable rate of 6.99% (7.25% APR) you will pay €396  a month. Total cost of credit € 3,759. Total amount repayable €23,759.
Synergy Credit Union is regulated by the Central Bank of Ireland. 
Warning: If you do not meet the repayments on your credit agreement, your account will go into arrears. This may affect your credit rating, which may limit your ability to access credit in the future.
Back to News