Savings
Save With Your Credit Union
Whether you're saving for something in the future or just for a 'rainy day', regular saving is a good idea. Regular saving with your credit union is an even better idea.
Benefits of Saving With Us
At your credit union, you're not just a customer, you're a member of a successful financial co-operative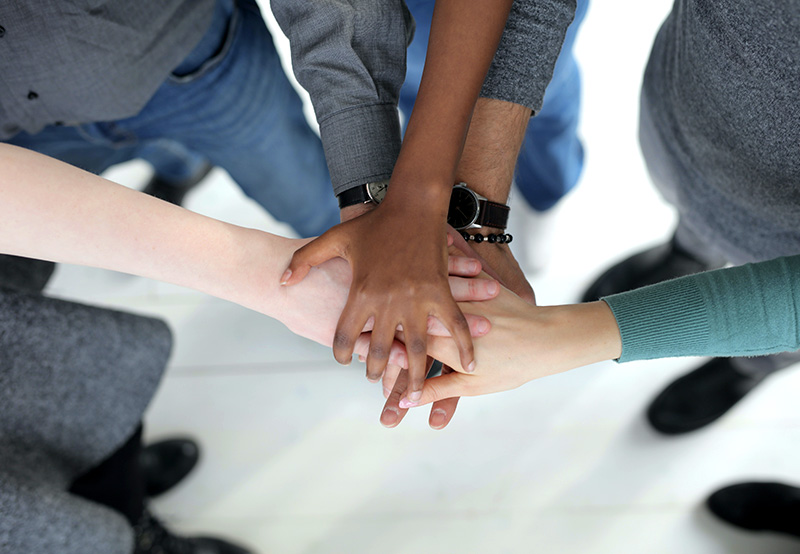 Our Savings Policy
Maximum savings amount for an existing member is €100,000 but from €30,000 euros up you cannot increase your saving level.
The maximum saving limit on a Current Account is €30,000 regardless of when you join.
There is no maximum lodgement limit on a Current Account.
Why have we have a savings cap?
In 2020, members savings increased dramatically. While this is evidence of the loyalty and faith you have in your Credit Union; this level of savings growth is unsustainable. Members might be surprised to learn that high levels of savings can actually be very challenging for Credit Unions as regulatory rules require us to allocate and hold an additional 10% of the value of all members' savings in our 'Regulatory Reserve' account. Put simply, for every €100,000 our members have saved with us, we must allocate €10,000 from our surplus to this reserve account. Credit Union surpluses are typically used for paying out dividends and investing in new services for members. However, as a result of increasing our reserves, our surplus reduces and this in turn impacts on our ability to grow and offer new services to our members.
The only way to address this issue, unfortunately, is to limit the amount of money members can have in savings with the Credit Union. This approach is in line with the majority of other Credit Unions.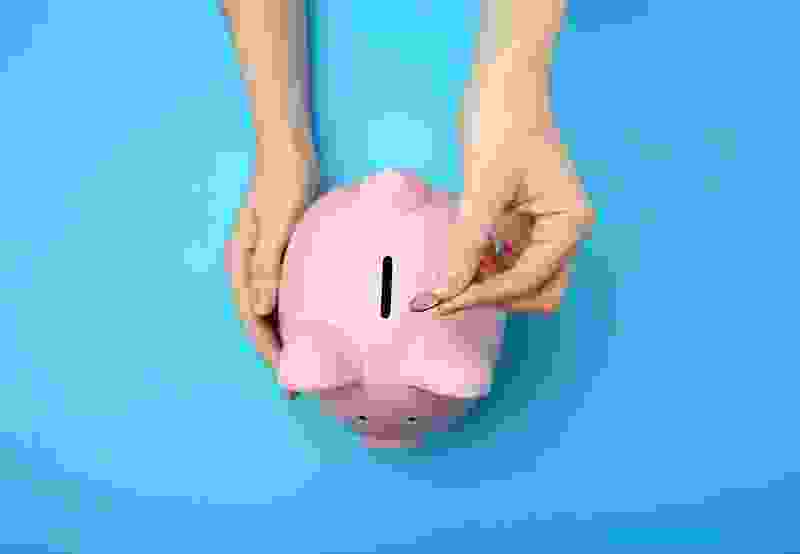 The Money Advice and Budgeting Services (MABS)
The Money Advice and Budgeting Services (MABS), funded by the Department of Social and Family Affairs, is a free, confidential, independent, non-judgemental and non-profit making service for people in debt or at risk of getting into debt. It provides a money advice and budgeting service mainly to families and individuals who find themselves on low incomes and indebt or in danger of falling into debt.
Cork (North) MABS
25 O'Brien Street , Mallow, Co. Cork
0761 07 2440
mallow@mabs.ie
Visit MABS
Free Loan Protection Insurance
Borrow with confidence from Synergy Credit Union. Loan Protection Insurance is provider at no extra cost for eligible members, so your dependants will not be obliged to repay and outstanding loan balance.
Savings FAQs
Have a question? See if it's answered in our Frequently Asked Questions below.
Credit Unions in the Republic of Ireland are covered up to €100,000 by the Government Deposit Protection Scheme which is administered by the Central Bank of Ireland. This is a scheme that can provide compensation to depositors if a credit institution is forced to go out of business. It covers deposits held with banks, building societies, and credit unions. Please see the Central Bank of Ireland's website for further information.
In addition to this, the Savings Protection Scheme (SPS) owned and operated by the Irish League of Credit Unions is also available to proactively intervene to protect members' savings by making available financial assistance to help any credit union which may experience difficulties.
Also, members' savings are insured through Life Savings Insurance (subject to certain terms and conditions). For more details, visit the Insurance section.
What return will I get on my credit union savings?
Every share you hold with Synergy Credit Union Ltd. for the year is eligible for a dividend when declared. A dividend is the return on your shares, and it is paid by your credit union out of surplus.*
The amount of your dividend will depend on:
The amount of shares you have saved (one share is equal to €1)
The surplus income available for distribution by your credit union to members.
How much money do I need in my savings account to allow me to make a loan application?
You can open an account and apply for a loan with as little as €6 in your account
Is there a limit to how much money I can withdraw from my Share Account?
There is no limit to how much of your funds you can withdraw from either your Share or Service accounts. However, a daily maximum cash withdrawal of €2,000 applies. If your needs exceed the daily maximum cash withdrawal of €2,000, you might consider an EFT (Electronic Funds Transfer). We have access to the Bank Clearing System, which means we can perform an EFT to any Euro-designated bank account across the SEPA payments area.
Savings in the Service account are always available for withdrawal unless you have pledged them against a loan. You will be informed of this when applying for and drawing down a loan.
How do I avoid my Credit Union Account becoming dormant
Under Credit Union Rule 22 (now amended to Rule 19) if your account becomes inactive for 3 years, it will become a dormant account.
Make sure to keep your account active by conducting regular transactions.
The account maybe reactivated by conducting transactions and supporting it with photographic I.D. e.g., passport/drivers licence/birth certificate for children and confirmation of address (not more than 3 months old) e.g., utility bill/revenue documentation.
Nomination FAQs
A nomination is a legally binding, written instruction that tells the Credit Union what to do with your money after your death. Here are some frequently asked questions to explain further:
What happens to my shares when I die?
If you have completed a Nomination Form, your nominee/s will receive your Credit Union Shares and insurance benefits (if any) up to €23,000 when you die.
You can nominate anyone, family or friend or group of people. it is important that you review your Nomination Form regularly. Ask a member of staff if you have a nomination form attached to your account and who the beneficiaries are.
Can I change my nomination?
Yes, by filling in a new Nomination Form. A nomination becomes invalid if you get married or the person that has been nominated dies. It is a good idea therefore to review your nomination form from time to time in order to ensure that the person/s nominated is/are the most appropriate. Note, divorce or legal separation will not revoke a nomination.
Should I ask about my nomination?
Yes, a member of staff will be delighted to confirm whether you have completed a nomination and who your nominee is.
My account was opened for me when I was a child, would I have a nomination on it?
If you joined as a child you would not have had a Nomination Form completed. Once you reach the age of 16 you should fill out a Nomination Form.
Where do I get a Nomination Form?
You can call into any of our branches in Fermoy, Watergrasshill or Cork City and complete a Nomination Form at any time.
Is there any rules around a nomination in Synergy Credit Union?
Personal account holders in Connect Credit Union are entitled to nominate a person/s to be the beneficiary of their credit union savings following death.
Under credit union rules it is important to note the following:
A nomination must be in writing.
The statutory maximum amount that can pass under a nomination is currently €23,000. Any amount in excess of this will form part of the deceased member's estate.
For members that elect not to complete a nomination, the proceeds of their account will form part of their estate on death and will be dealt with under the terms of their Will, under the rules of intestacy if there is no Will, or under the small payments provision.*
Members may revoke or vary a nomination at any time by completing a new nomination form.
A nomination is not revocable or variable by the terms of a Will or by a codicil to a Will.
A nomination is automatically revoked when the nominee dies before the account holder. In this case, a new nomination should be completed.
A nomination is automatically revoked by the account holder's subsequent marriage.
Where personal circumstances change (e.g., marriage, divorce, separation), a member should review their nomination.
The nominated property does not form part of a deceased person's estate. A person under 16 years of age cannot make a valid nomination.